Educating the World
With hundreds of courses available to you anytime
and at your fingertips, the world is your classroom.
Backed by over 17 years in the online learning space as a wholly-owned
subsidiary of Cornerstone OnDemand, CyberU's mission is to
revolutionize the educational experience around the globe through our
unique online community marketplace.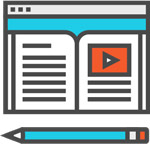 Curated Catalog
From meditation to programming, we have a course to help you build your skillset.

Anytime, Anywhere
The world is your classroom - learn wherever you want with our mobile-ready content.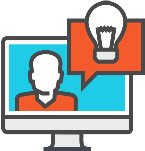 Cream of the Crop
We review every instructor, and stand behind every course.

Find Your Path
Curated course paths are designed to prepare you for your next adventure.

The great aim of education is not
knowledge but action.
Herbert Spencer
Learn Anytime, Anywhere
Acquire a new skill, sharpen your tool kit and change yourcareer trajectory at CyberU.
Browse Courses